Microsoft Partner Spotlight
Crowned Microsoft's India partner of the year second time in a
row, Celebal Technologies helps legacy enterprises innovate With AI
Rajasthan means the 'land of kings' in Hindi.
It's an apt name for the western Indian state that's synonymous with Indian royalty, majestic palaces, rugged forts, and tales of valor in the battlefield.
A popular destination for global celebrity weddings, the desert landscape doesn't conjure images of a hub buzzing with techies working on cutting-edge AI innovations. Yet, in recent years, a quiet IT revolution is unfolding in Jaipur, Rajasthan's capital.
Like the medieval city that straddles the old and the new, Microsoft partner Celebal Technologies is helping legacy enterprises embrace modern cloud innovations.
Today, a team of over 1,500 engineers delivers cutting-edge solutions to over 100 clients. What's more, they've just won Microsoft's India partner of the year award for 2022, the second year in a row. In the next three years, Celebal Technologies aims to bring in revenue of US $100 million.
"Traditional enterprises often carry baggage of antiquated technology, heavy licensing-based limitations, and scalability challenges," says Anupam Gupta, co-founder of Celebal Technologies. "But they also want high levels of data analysis that puts them at par with far younger unicorns and startups."
Anupam Gupta, along with his co-founder Anirudh Kala, founded Celebal Technologies in 2016 to address this need, which they could quite simply
bridge by providing legacy businesses with the right tech stack, the right platforms, and the right partners.
With considerable experience working in the enterprise software space, they were aware from get go that if they were to cater to enterprise customers, they would need validation from an enterprise cloud platform.
In that, partnering with Microsoft was an easy choice to make.
"Microsoft is the only complete cloud offering everything from data centers to suites such as Office 365 that enabled productivity, business insights software such as PowerBI, low-code platform like PowerApps, and CRM tools such as Dynamics 365. Which is why we built the company on Microsoft cloud," Anirudh Kala says.
Over the years, Celebal Technologies has used Microsoft's technology stack to create several innovations for its customers.
For a financial services client they deployed an automated solution using data and AI for collateral-free loan processing; for one of the largest healthcare providers a cloud-solution to manage their pharmacy inventory; a cloud-based control tower to enable a mining and natural resources company to get complete visibility of its supply chain; and vision-based use cases for retail stores to manufacturing shop floors, among others.
To accomplish this, Microsoft supported Celebal Technologies with numerous programs that it hosts for its partners. These didn't just land them Azure credits, but also covered costs to help them build proof of concept for their clients before they could be deployed at scale.
"For self-funded companies such as ours that struggle with cashflow challenges, this was a big support,"Anupam Gupta says.
By the time they decided to start up Celebal Technologies, Anirudh Kala and Anupam Gupta had spent considerable time in the US and wanted to come back home to live closer to their parents and extended family.
"We also saw the potential of servicing our enterprise customers in India and the US from Jaipur for a variety of reasons,"Anirudh Kala recollects. "Like us, there were a lot of people from and around Jaipur who were employed by tech firms around the country in IT hubs like Bengaluru and Pune. We figured if we could pay at par with firms from these cities, they would prefer to stay back in Jaipur, which is home and also where the cost of living is low."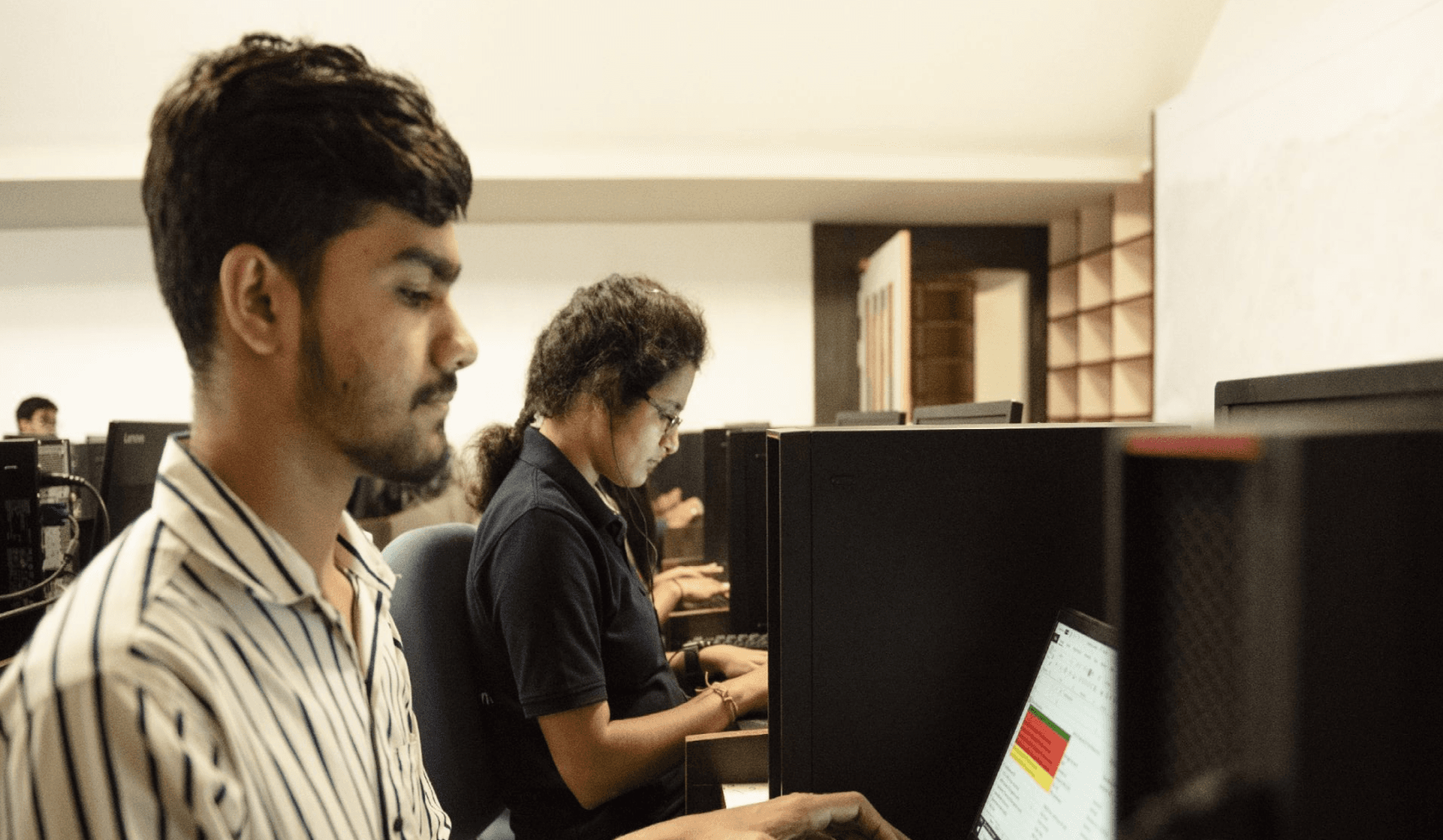 "Microsoft was liberal with certifications and consumption funds even as we started setting up labs in colleges," Anirudh Kala says. "Eventually, we started train-the-trainer programs, mentorship initiatives, and also offered rigorous internships to these students."
To clear these internships, students are required to work for up to 40 hours every week over and above their regular classes. "But we know that those who complete it, are really interested in a job, so we offer them one,"he says.
Today, Celebal hires from 42 colleges across the state, from towns even smaller than Jaipur. Of these, eight colleges have labs where they run courses training students in the latest in-demand technologies. This year, that number is estimated to almost double to 15 with plans to go outside Rajasthan to small towns in other states and a select few being identified as centers of excellence.
"We believe that it is possible to deliver world class service and cement India's position as the center of global IT delivery and support even from small cities and towns across India," Anupam Gupta says.
Source: https://news.microsoft.com/en-in/features/this-it-startup-is-leading-a-quiet-ai-revolution-from-an-unlikely-place-in-india/